Lilia finds people react with astonishment when they discover her three-year-old son Elias is being raised to speak English, German and Spanish. Lilia in turn is astonished at their surprise: hailing from Germany, she expected Australia's cultural diversity to be reflected in a far more bilingual culture.
"We were quite exotic back in Germany, me born in Russia and marrying a Latin American," says Lilia, referring to her Panamanian-born husband Mauricio. "When we came here, I thought, everyone is so diverse, there are so many different backgrounds, but now that we have Elias, we get a lot of people responding with amazement at him being raised trilingual, which gives us a bit of perspective – and also makes me really appreciate that we were lucky to be learning a couple of languages while we grew up so we can pass it on to him."
Fifty years' worth of international research has consistently shown the vast benefits for children of early language learning, across cognitive, neural, visual-spatial, conceptual, social and personal development, says Macquarie Senior Lecturer in the Department of  Educational Studies and staunch advocate for language learning, Dr Robyn Moloney.
It develops divergent thinking – the idea that if there's more than one way to talk, there must therefore be more than one way of doing many things, which translates into increased problem-solving skills.
It also has all the benefits that come with intercultural learning, "for children's development as human beings who think about the other, and have knowledge of the other and of themselves," says Moloney.
And yet, in NSW – where 40,000 children every weekend attend community classes to learn a language that is part of their non-English-speaking heritage –languages are not compulsory in schools beyond Year 7, and only 7 per cent of HSC candidates sit a language exam.

Starting early: Research has shown there are vast benefits for children like Elias, pictured here with mother Lilia, who learn languages when they're young.
New funding a step in right direction
Starting early, says Moloney, is the key to making sure students continue with their language education – which is why she is delighted with newly announced funding for Early Languages Learning Australia (ELLA), which has created a play-based interactive language-learning program for tablet devices. The $11.9 million investment by the Federal Government will see the program expand to 500 preschools nationally and, in 2019-2020, it will be trialled at 300 schools in classes from Kindergarten to Year two.
"The earlier we sow the seed of openness towards languages, the better, and for the first time we have some investment and some longer-term vision of these kids rolling through primary and high school with this germ of a positive idea that languages are fun … we haven't had that before," Moloney says.
"Even if these pre-school kids forget all the Chinese, or some other language,  that they've learnt from ELLA, all the research evidence shows that they will carry forward an attitude of openness to language and culture. They will retain the memory that there's more than one way to talk and write, and that it's not a scary, difficult thing, they will carry that idea forward, and it will make them more receptive, more engaged language learners later on."
Small children like Elias ace language learning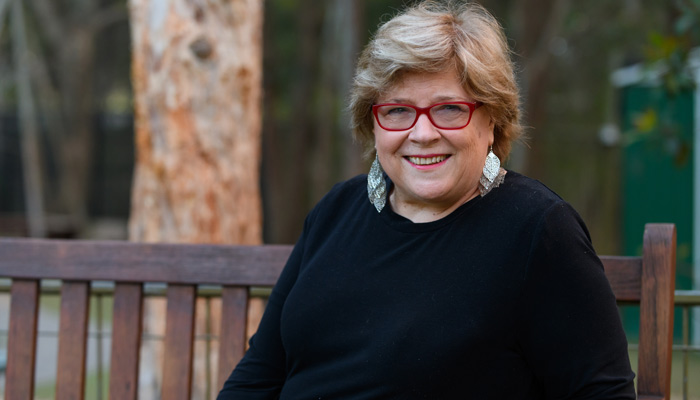 Disconnect: Moloney says while 40 000 children attend community language lessons in NSW each week, only seven per cent of Year 12 students will sit the HSC languages exams this year.
Moloney says the ELLA funding also intersects with the vast body of research that shows the much greater capacity of small children to learn a foreign language.
Young Elias is a case in point. English is his first language, but at home, his mum talks to him in German, his dad in Spanish. At age 3, says his mum Lilia, Elias can already understand both languages, not just when they are spoken by his parents, but by other people, too.
Once Elias's language was good enough for him to make his needs understood, his parents began reinforcing the spoken element of German and Spanish.  "Especially when we read books, but also at meal times, we'll ask him to repeat what mummy just said, or ask him what is daddy's term for that, and he easily picks up on that," says Lilia. "We try not to force it; we make it pretty playful, and a game, and he does experiment – he'll mix languages into one sentence, and play with words. It's really interesting."
Lilia and Mauricio, both academics, want their son to know both their languages not only so he can communicate as he grows up with his extended families back in Panama and Germany, but so that he understands where he comes from and maintains a cultural connection.
At the same time, Lilia is in no doubt about the positive impact on Elias's development.
"I absolutely believe it's good for his brain development," she says. "We get lots of comments, from educators and other people, that he seems to be such a smart kid, and I think learning three languages is helpful in that regard; I don't think it will ever be a disadvantage.
"In terms of broader thinking, about society and community and especially living in such a multicultural, multinational place as Australia, I'd love to see so many more of us speak at least two languages – it would increase the communication and understanding between communities that live together in such a tight place."
Moloney agrees, pointing to the fact that intercultural capability is one of the seven guiding capabilities underpinning both the national and NSW school curriculums.
"Languages are just the most powerful vehicle for intercultural development and critical thinking," she says. "I do think it contributes to a better, more caring and inclusive society."