Advanced Diploma of Community Sector Management
This qualification reflects the role of workers who are middle managers or managers across a range of community sector organisations. These people work independently and report to executive management, directors or boards of management. They undertake a range of functions requiring the application of knowledge and skills to achieve results in line with the organisation's goals and strategic directions.
This qualification is a pathway designed to broaden the skills of the graduate across other sections of the community services industry. This may include management of a specific programs or project, or broader management of a community-based organisation, early childhood education service, not-for-profit organisation or community centre.
During this course you will be covering:
Leadership, building and maximising team performance
Effective recruiting, coaching and performance management of staff
Managing diversity with staff and clients
Ethics in the workplace
Managing finances and accounts
Working to a business model
Government regulations and quality frameworks
Course code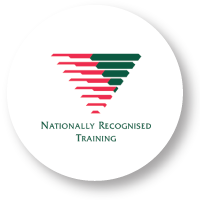 CHC62015
Qualification
Advanced Diploma of Community Sector Management
Course duration
18 months
Nationally recognised
Yes
Government funding & fees
VIC, NSW, QLD
Payment methods
Direct Debit, Credit Card, VET Student Loan, Pay-as-you-go (Catalyst plus)
Start studying sooner with a VET Student Loan
VET Student Loans are available for the Advanced Diploma of Community Sector Management. Our courses also provide other payment options including payment plans and direct debt. Learn more about our fees and funding.
Call us on 1300 223 040 to find out more about our Advanced Diploma of Community Sector Management.
Course units
Core Units
BSBMGT608 Manage innovation and continuous improvement
BSBRSK501 Manage risk
CHCLEG003 Manage legal and ethical compliance
CHCMGT001 Develop, implement and review quality framework
CHCMGT003 Lead the work team
CHCDIV003 Manage and promote diversity
BSBINN601 Lead and manage organisational change
BSBFIM601 Manage finances
Elective Units
CHCPOL002 Develop and implement policy
CHCPRP003 Reflect on and improve own professional practice
CHCPRP004 Promote and represent the service
CHCCOM003 Develop workplace communication strategies
BSBHRM512 Develop and manage performance management processes
Course entry
To commence this program, your Language Literacy and Numeracy (LLN) skills must meet required standards for ACSF LEVEL 3
You will meet entry requirements for this course if you:
Are in a management role in the community sector such as; Area Manager, Service Manager / Centre Director or Second in Charge.
If you are in a second in charge role, you will need to have employer support to be able to complete a range of tasks within the workplace.
Hold a qualification relevant to work in the community sector or have sufficient experience and knowledge of community work or service.
Have a sound understanding of legislation, practices and standards applicable to the overall operation of an ACECQA approved children's service.
Outcomes
Potential job outcomes upon completion:
Area Manager
Centre Director
Coordinator (large organisation)
Community Care Manager
Manager (small agency/service)
Community Development Manager
Program Area Manager
Community Education Manager
Project Manager
Community Services Manager
Volunteer Program Manager
Get your career started today.