SE QLD Operations Manager
Company:
Childcare Holdings
Position:
Operations Manager
Salary Range:
$100,000 - $119,999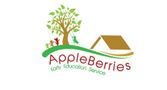 Childcare Holdings is an independent approved Long Daycare Provider currently with a portfolio of 6 centres located across SE Queensland operating under the AppleBerries Early Education Services brand.
We are NOT a typical small business operator.
Some have little to no business acumen but understand the criticality of all facets of relationships, others are great business operators but have a revolving door of staff and parents because relationships are secondary.
We understand the importance of, and are experts in both.
Our leadership team comes from a diverse commercial background and have cut their teeth in multiple organisations and roles over the years. We have a quarterly cadence of strategic planning sessions with our centre-based leadership teams, that flow into strategic imperatives that we meet on and track weekly.  This ensures everyone in the leadership team is involved in decisions that impact the Group and we are actively working on the important items in our business.
Just as important are our relationships and culture.
Our leadership team operates in a transparent, fun, and exciting environment where everyone has a voice.  Our Centre Directors are masters of relationships and our families and children cannot speak highly enough of them.  Our CEO is approachable, honest, supportive, and has created an environment where everyone can be the best version of themselves.
Our Core Values define who we are and how we operate, they are not just words on a page.
Due to our continued expansion, we are seeking a motivated and unique individual to join our leadership team as our Operations Manager.
Here is what you will be tasked with:
Provide strong leadership and coaching to our Centre Directors to maintain and improve the quality of our childcare services.
Unrivaled HR Support for our services because you are a master of relationships. This is not a manipulative tool in your toolkit, you truly care. In this context you are tasked with creating an environment where our Centre Directors and their teams bring the best version of themselves to the table.
You will manage our career development and review process, you will love celebrating wins with our centre based teams, and you will not shy away from discussions around discipline when appropriate.
Business Management – Since you are an expert in delivering strong fiscal results, you will be tasked with delivering revenue and EBITDA growth at our services. You will coach our Centre Directors in reviewing their monthly P&L's to ensure KPI's are met. You will undertake competitive analysis and response strategies to ensure top line growth and you will help our Service Managers deliver against their quarterly imperatives.
Of course, in doing this you will also deliver against your own quarterly imperatives.
You will be required to visit each centre on a regular basis to support and mentor your team.
We as an organisation take our under The National Principles for Child Safe Organisations very seriously. We will you expect you to do the same.  You have a responsibility to  foster a culture, adopt strategies, and take action to promote child wellbeing and prevent harm to children and young people.
This is the type of person you are:
You are a relationship expert because you truly care.
You are genuine and personable.  People gravitate to, and sincerely like you.
You are honest and trustworthy.  Those around you would call this out as one of your greatest attributes.
You are not afraid to share your own personal vulnerability because you understand that making mistakes is one of the best ways to learn.
You are intelligent and capable.
This is your background:
You have experience in HR matters, including people leadership & motivation, and have the ability to influence with exceptional communication skills
You have Operational Management experience in a SME
You know your way around a P&L and budgets
Demonstrated ability to empower staff to accept responsibility through effective guidance and support
Experience in multi-site management and possess very strong business acumen. You will have excellent written and verbal communication skills.
Minimum 3 years' experience in a leadership position
Pre-Requisite Qualifications
Post-Secondary School Qualifications.  We are not necessarily focused as to what your particular qualifications are, but we want you to be able to demonstrate intelligence and determination through continued education.  Qualifications in HR Management and/or Business Management will be viewed favourably.
Valid Working with Children Check
The Package
100-120K base dependent on experience
18K car allowance
Employee Share Option Plan (after 6-month probationary period).  Become an owner of the business!
Laptop
Mobile phone
Statutory annual leave and super entitlements
Package Value Could easily surpass 200K after ESOP